On UK Scrappers a system of teams exist to encourage us to scrapbook regularly, and chat about scrapping. My team are the Scatty Scrappers, and we have set a challenge for this week.
Make a layout using either this colour scheme...
or use this layout as a starting point by
Shimelle.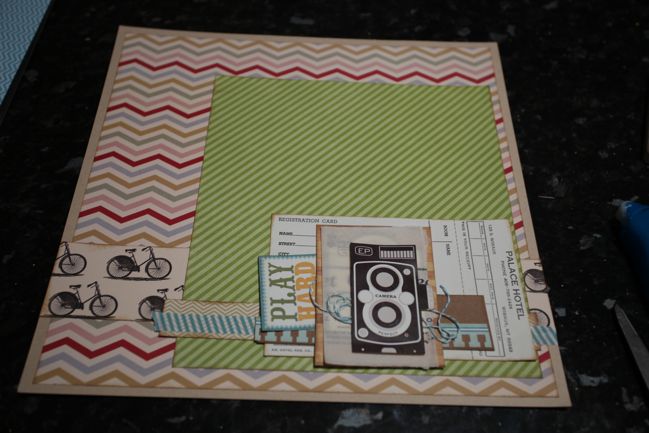 Add circles to your layout and ribbons or buttons.
And my page turned out like this...
I went with the colour palette using a few old Thanksgiving papers by Teresa Collins and some neutral Studio Calico.
More of the little Xcut punched shapes scattered about, a current favourite, and ideal for using up paper scraps.
The blue was Papermania Happy Days, along with a few of their lovely fabric covered brads.
Why not have a go if you want to try scrapbooking? Take a look here at UK Scrappers.