Looking back to my childhood, the bumper cars were my favourite ride at the fair or amusements. As they were always pricey, we only ever went on in pairs and would argue about who would drive (or dad took us on and he was always the driver!)
After my nephews birthday celebration back in August we went on the bumper cars along with other rides.
I used my new Glitter Girl stash by Shimelle to make this layout. I bought the 12x12 paper pad, which came with cardstock too, so the pink which matched the cars and their lights was an ideal background.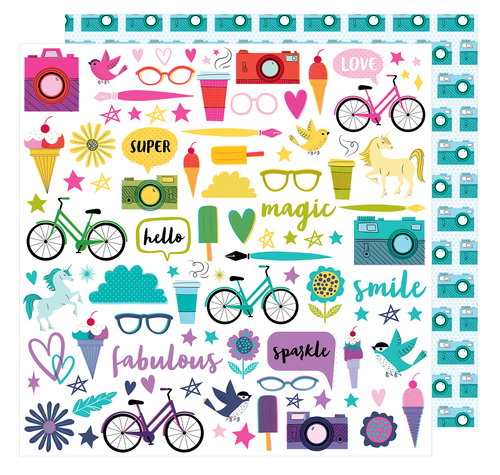 I used this piece of rainbow paper and spent an evening cutting out embellishments, so used many on the page too. To finish off the page I added sequins and numbers to remind me of my nephew's age on the day. I'm loving this new collection and plan to carry on using it for more holiday layouts.